Nigeria
Our official site (it is the only one, there are no others!) in Nigeria:
http://nigeria-mmm.org/
MMMNigeria Pays 2 455 000 Naira | MMM Nigeria ( 6 June 2017)
MAVRO NEWS AFRICA-Newscast | MMM Nigeria ( 5 June 2017)
MMM Charity Event in Dikko , Niger State | MMM Nigeria ( 26 May 2017)
MMM Presentation in JOS, PLATEAU State | MMM Nigeria ( 26 May 2017)
MMMNigeria Pays 4 251 000 Naira | MMM Nigeria ( 18 May 2017)
MMM Presentation in Enugu, Enugu State | MMM Nigeria ( 17 May 2017)
MMM Presentation in Suleja, Niger State | MMM Nigeria ( 13 May 2017)
MMM Cares: F.O.A. Primary School, Lagos | MMM Nigeria ( 10 May 2017)
MMM Presentation in Calabar, Cross River State | MMM Nigeria ( 10 May 2017)
MMM Presentation in Suleja, Niger State | MMM Nigeria ( 7 May 2017)
MMM Presentation in Ibadan, Oyo State | MMM Nigeria ( 7 May 2017)
MMM Presentation in Aba, Abia State | MMM Nigeria ( 6 May 2017)
MMM Presentation in Ikeja, Lagos State | MMM Nigeria ( 6 May 2017)
MMM Presentation in Lokoja, Kogi State | MMM Nigeria ( 6 May 2017)
MMM Presentation in Suleja, Niger State | MMM Nigeria ( 5 May 2017)
MMM Presentation in Ibadan, Oyo State | MMM Nigeria ( 5 May 2017)
MMM Presentation in Akungba akoko, Ondo State | MMM Nigeria ( 5 May 2017)
MMM Presentation in Akoko ,Ondo State | MMM Nigeria ( 5 May 2017)
MMM Presentation in Warri, River State | MMM Nigeria ( 1 May 2017)
MMM Presentation in Ile-ife, Osun state | MMM Nigeria ( 1 May 2017)
MMM Presentation in Port Harcourt, River State | MMM Nigeria ( 30 April 2017)
MMM Presentation in Ile-Ife, Osun State | MMM Nigeria ( 29 April 2017)
MMM Presentation in Abeokuta, Ogun State | MMM Nigeria ( 29 April 2017)
MMM Presentation in Akure, Ondo State | MMM Nigeria ( 29 April 2017)
MMM Presentation in Ile-Ife, Osun State | MMM Nigeria ( 29 April 2017)
MMM Presentation in ADO EKITI, EKITI State | MMM Nigeria ( 28 April 2017)
MMM Presentation in Ado Ekiti , Ekiti State | MMM Nigeria ( 28 April 2017)
MMM Presentation in Gusau, Zamfara State | MMM Nigeria ( 27 April 2017)
MMM Cares: The Isio Kids Project, Port Harcourt | MMM Nigeria ( 22 April 2017)
MMM Presentation in Ile-Ife, Osun State | MMM Nigeria ( 22 April 2017)
MMMNigeria Pays 739 000 Naira | MMM Nigeria ( 20 April 2017)
MMM Presentation in Masaka, Nasarawa State | MMM Nigeria ( 18 April 2017)
MMM Charity Event in Awka, Anambra State | MMM Nigeria ( 16 April 2017)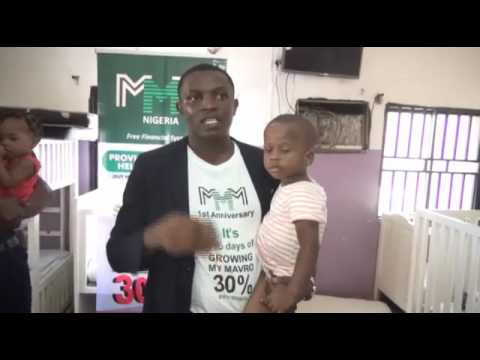 MMM Presentation in Suleja, Niger State | MMM Nigeria ( 15 April 2017)
MMM Presentation in ile ife, Osun State | MMM Nigeria ( 8 April 2017)
MMM Charity Event in Offa, Kwara State | MMM Nigeria ( 8 April 2017)
MMM Charity Event in Akure, Ondo State | MMM Nigeria ( 8 April 2017)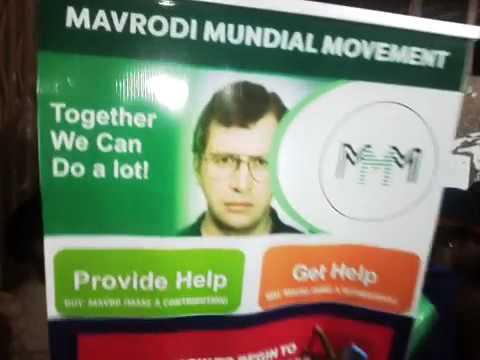 MMMNigeria Pays 4 291 000 Naira | MMM Nigeria ( 4 April 2017)
MMM Nigeria's Mavro News. Episode #2 | MMM Nigeria
MMMNigeria Pays 1 108 000 Naira | MMM Nigeria ( 3 April 2017)
MMM Presentation in Ibadan, Oyo State | MMM Nigeria ( 2 April 2017)
MMM Presentation in Aiyetoro, Ondo State | MMM Nigeria ( 29 March 2017)
MMM Presentation in Port Harcourt, River State | MMM Nigeria ( 27 March 2017)
MMM Back And Better Documentary | MMM Nigeria ( March 2017)
MMM Cares: Kingdom Kids Klub Charity, Jos | MMM Nigeria ( 25 March 2017)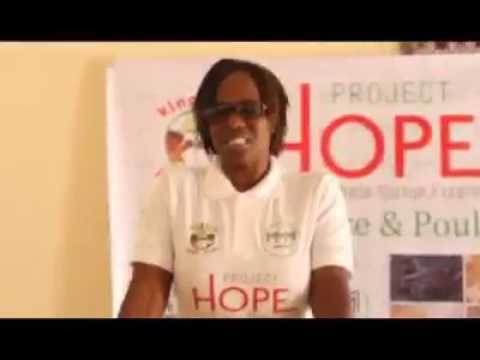 MMM Nigeria's MavroNews. Pilot episode | MMM Nigeria ( March 2017)
MMM Is Back & Stronger. Happy Valentine Day | MMM Nigeria (14 February 2017)
MMM Nigeria's Football Match | MMM Nigeria (21 January 2017)
Lagos Charity Event
MMM Donates N5 Million to IDPs in Abuja | MMM Nigeria (19 November 2016)
MMM Nigeria, Community of mutual financial aid and donations, on Saturday, November 19, donated relief materials worth N5 million to two Internally Displaced Persons (IDPs) camps in the Federal Capital Territory.
The News Agency of Nigeria (NAN) reports that the gesture was part of the community's humanitarian week tagged 'MMM cares' to mark its one year anniversary. The Gwoza and Bama IDP Camp located in Durumi area and the New Kuchingoro IDP camp were the two beneficiaries of the relief materials. Bags of rice, beans, garri, as well as cartoons of beverages and noodles, were some of the items donated by the group. The group also donated clothing, drugs, and educational materials for the pupils among them.
MMM Donates Millions to Hospital Patients in Ibadan | MMM Nigeria (17 November 2016)
On November 17, 2016 MMM donated several millions to hospital patients in Ibadan who are suffering from deadly ailments and without hope to settle their hospital bills.
A mother of a 12 years old girl, Oyindamola Oluwadare, who is suffering from a heart failure in University College Hospital, UCH Ibadan and therefore needs a sum of N4 Million to be flown abroad for surgical operation. The mother of the SSS 1 student of Command day Secondary, Mokola, Ibadan, Mrs. Rachael Oluwadare said "I have toiled hard to get the N2.6 Million out of N4 Million we actually need. I thank MMM that it's paying the balance of N1.4 Million on our behalf." Other beneficiaries of the charity program were 4 years old boy, Ayoade Muhyeed who needs N300,000 for an eye surgery, Ariyo Taofeek, a physiotherapic patient, Rafiu Anuoluwapo, Akeem Sakirat Olagunju Akeem, Later Adeshina, Olalekan Kehinde and six other patients in the hospital.
MMM Presentation in Aba, Abia State State | MMM Nigeria (13 November 2016)
MMM Presentation in Abeokuta, Ogun State State | MMM Nigeria (12 November 2016)
MMM Presentation in Okota, Lagos State | MMM Nigeria (6 November 2016)
MMM Presentation in Ogidi, Anambra State | MMM Nigeria (6 November 2016)
MMM Charity Event in Ikorodu, Lagos State | MMM Nigeria (29 October 2016)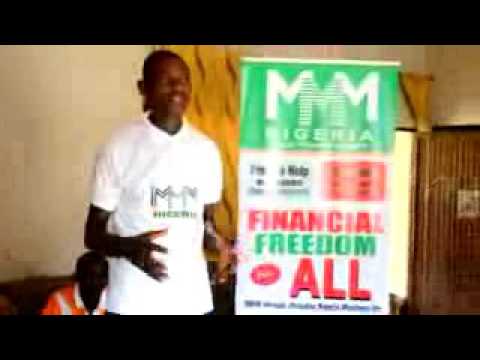 MMM Presentation in Igando, Lagos State | MMM Nigeria (29 October 2016)
MMM Presentation in Amuwo Odofin, Lagos State | MMM Nigeria (28 August 2016)
MMM Presentation in Lagos, Lagos State | MMM Nigeria (27 August 2016)
MMM Presentation in Uyo , Akwa Ibom State| MMM Nigeria (23 October 2016)
MMM Presentation in Akure, Ondo State | MMM Nigeria (22 October 2016)
MMM Presentation in Ile-Ife, Osun State | MMM Nigeria (22 October 2016)
MMM Presentation in MINNA, NIGER State | MMM Nigeria (22 October 2016)
MMM Presentation in Baruwa-Ipaja, Lagos State | MMM Nigeria (22 October 2016)
MMM Presentation in Ifako-Gbagada, Lagos State | MMM Nigeria (21 October 2016)
MMM Presentation in Ibadan, Oyo State | MMM Nigeria (21 October 2016)
MMM Presentation in Ile-Ife, Osun State | MMM Nigeria (21 October 2016)
MMM Presentation in Minna, Niger State | MMM Nigeria (19 October 2016)
MMM Charity Event in Gusau , Zamfara State | MMM Nigeria (18 October 2016)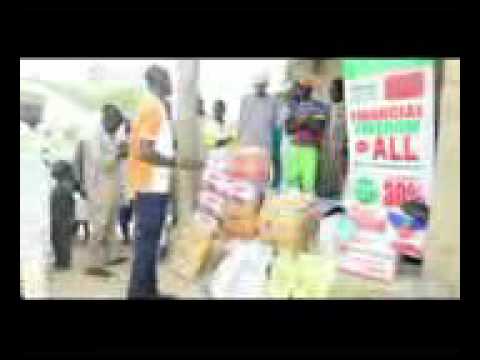 MMM Charity Event in ASABA ,DELTA State | MMM Nigeria (18 October 2016)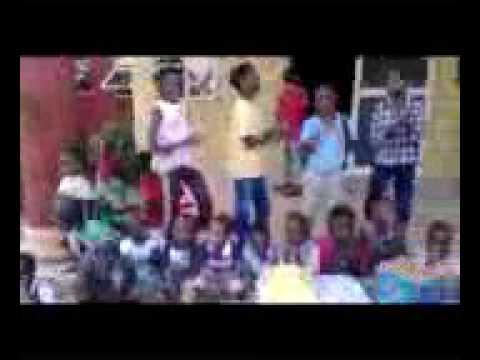 MMM Presentation in Osogbo, Oyo State | MMM Nigeria (16 October 2016)
MMM Presentation in LAGOS, LAGOS State | MMM Nigeria (16 October 2016)
MMM Presentation in WARRI, DELTA State | MMM Nigeria (15 October 2016)
MMM Charity Event in Ogbomoso ,Oyo State | MMM Nigeria (15 October 2016)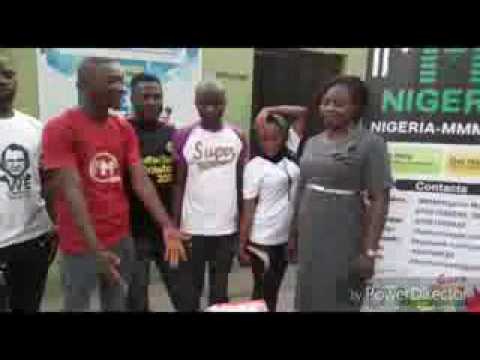 MMM Presentation in MOWE, OGUN STATE | MMM Nigeria (8 October 2016)
MMM Presentation in Umuahia, Abia State | MMM Nigeria (8 October 2016)
MMM Presentation in Port Harcourt, Rivers State | MMM Nigeria (8 October 2016)
MMM Presentation in Bauchi, Bauchi State | MMM Nigeria (2 October 2016)
MMM Presentation in Ikotun, Lagos State | MMM Nigeria (2 October 2016)
MMM Presentation in Suleja, Nigers State | MMM Nigeria (1 October 2016)
MMM Presentation in Lagos, Lagos State | MMM Nigeria (24 September 2016)
MMM Presentation in Lagos, Lagos State | MMM Nigeria (24 September 2016)
MMM Presentation in Port Harcourt, Rivers State | MMM Nigeria (21 September 2016)
MMM Presentation in Lagos , Lagos State | MMM Nigeria (17 September 2016)
MMM Presentation in Kano, Kano State | MMM Nigeria (17 September 2016)
MMM Presentation in Akure, Ondo State | MMM Nigeria (17 September 2016)
MMM Presentation in Port Harcourt, Rivers State | MMM Nigeria (16 September 2016)
MMM Presentation in Kaduna , Kaduna State | MMM Nigeria (15 September 2016)
MMM Presentation in AMASSOMA, Bayelsa State | MMM Nigeria (15 September 2016)
MMM Presentation in Surulere, Lagos State | MMM Nigeria (15 September 2016)
MMM Presentation in ONITSHA, ANAMBRA State | MMM Nigeria (14 September 2016)
MMM Presentation in Okota, Lagos State | MMM Nigeria (12 September 2016)
MMM Presentation in WARRI, DELTA State | MMM Nigeria (11 September 2016)
MMM Presentation in Uyo, Akwa Ibom State | MMM Nigeria (11 September 2016)
MMM Presentation in Aba, Abia State | MMM Nigeria (10 September 2016)
MMM Presentation in Akure, ONDO State | MMM Nigeria (10 September 2016)
MMM Presentation in Suleja, Nigers State | MMM Nigeria (10 September 2016)
MMM Presentation in AKUTE, OGUN State | MMM Nigeria (10 September 2016)
MMM Presentation in Kaduna, Kaduna State | MMM Nigeria (10 September 2016)
MMM Presentation in Umuahia, Abia State | MMM Nigeria (10 September 2016)
MMM Presentation in Port-Harcourt, Rivers State | MMM Nigeria (10 September 2016)
MMM Presentation in Port Harcourt, Rives State | MMM Nigeria (10 September 2016)
MMM Presentation in WARRI, DELTA State | MMM Nigeria (10 September 2016)
MMM Presentation in Aba, Abia State | MMM Nigeria (9 September 2016)
MMM Presentation in Gusau, Zamfara State | MMM Nigeria (7 September 2016)
MMM Presentation in Port Harcourt, Rivers State | MMM Nigeria (3 September 2016)
MMM Presentation in Kaura Namoda, Zamfara State | MMM Nigeria (3 September 2016)
MMM Presentation in Minna, Niger State | MMM Nigeria (3 September 2016)
MMM Presentation in Sokoto, Sokoto State | MMM Nigeria (3 September 2016)
MMM Presentation in Uyo, Akwa Ibom State | MMM Nigeria (28 August 2016)
MMM Presentation in Ibadan, Oyo State | MMM Nigeria (28 August 2016)
MMM Presentation in Port-harcourt, Rivers State State | MMM Nigeria (28 August 2016)
MMM Presentation in IDO OSUN OSOGBO OSUN, State | MMM Nigeria (27 August 2016)
MMM Presentation in IFAKO-AGEGE,LAGOS, LAGOS State | MMM Nigeria (27 August 2016)
MMM Presentation in Minna, Niger State | MMM Nigeria (27 August 2016)
MMM Presentation in Osogbo, Osun State | MMM Nigeria (27 August 2016)
MMM Presentation in Allen-Ikeja, Lagos State | MMM Nigeria (27 August 2016)
MMM Presentation in Lagos, Lagos State | MMM Nigeria (27 August 2016)
MMM Presentation in Olodi Apapa, Ajegunle, Lagos State | MMM Nigeria (27 August 2016)
MMM Presentation in Asaba, Delta State | MMM Nigeria (27 August 2016)
MMM Presentation in Port Harcourt, Rivers State | MMM Nigeria (27 August 2016)
MMM Presentation in ABUJA , FCT ABUJA State | MMM Nigeria (27 August 2016)
MMM Presentation in Abeokuta, Ogun State | MMM Nigeria (27 August 2016)
MMM Presentation in LAGOS, LAGOS State | MMM Nigeria (27 August 2016)
MMM Charity Event in Oro, Kwara State | MMM Nigeria (26 August 2016)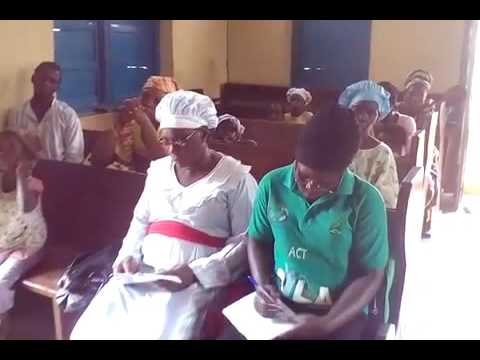 MMM Presentation in BIDA, NIGER State | MMM Nigeria (25 August 2016)
MMM Presentation in Sango Ota, Ogun State | MMM Nigeria (23 August 2016)
MMM Presentation in Lagos, Lagos State | MMM Nigeria (21 August 2016)
MMM Presentation in Aba, Abia State | MMM Nigeria (21 August 2016)
MMM Presentation in Lagos, Lagos State | MMM Nigeria (21 August 2016)
MMM Presentation in WARRI, DELTA State | MMM Nigeria (21 August 2016)
MMM Presentation in Port Harcourt, Rivers State | MMM Nigeria (20 August 2016)
MMM Presentation in Ikeja, Lagos State | MMM Nigeria (20 August 2016)
MMM Presentation in Lagos, Lagos State | MMM Nigeria (20 August 2016)
MMM Presentation in Umuahia, Abia State | MMM Nigeria (20 August 2016)
MMM Presentation in Baruwa-Ipaja, Lagos State | MMM Nigeria (20 August 2016)
MMM Presentation in Gusau, Zamfara State | MMM Nigeria (20 August 2016)
MMM Presentation in Oyo Town, Oyo State | MMM Nigeria (20 August 2016)
MMM Presentation in Jos, Plateau State | MMM Nigeria (20 August 2016)
MMM Presentation in Osogbo,Osun State | MMM Nigeria (20 August 2016)
MMM Presentation in LAGOS, LAGOS State | MMM Nigeria (20 August 2016)
MMM Presentation in Port Harcourt, Rivers State State | MMM Nigeria (20 August 2016)
MMM Presentation in Portharcourt , Rivers State | MMM Nigeria (20 August 2016)
MMM Presentation in Olodi Apapa, Ajegunle, Lagos State | MMM Nigeria (20 August 2016)
MMM Presentation in Asaba, Delta State | MMM Nigeria (20 August 2016)
MMM Presentation in Port Harcourt, Rivers State | MMM Nigeria (20 August 2016)
MMM Presentation in Warri, Delta State | MMM Nigeria (20 August 2016)
MMM Presentation in Nsukka, Enugu state | MMM Nigeria (14 August 2016)
MMM Presentation in Aba, Abia State | MMM Nigeria (14 August 2016)
MMM Presentation in IFAKO-AGEGE, LAGOS State | MMM Nigeria (13 August 2016)
MMM Presentation in LAGOS, Nigeria State | MMM Nigeria (13 August 2016)
MMM Presentation in LAGOS, Nigeria State | MMM Nigeria (13 August 2016)
MMM Presentation in LAGOS, Nigeria State | MMM Nigeria (13 August 2016)
MMM Presentation in Ado-Ekiti, Ekiti State | MMM Nigeria (13 August 2016)
MMM Presentation in Port Harcourt, Rivers State | MMM Nigeria (13 August 2016)
MMM Presentation in Alagbado, Lagos State | MMM Nigeria (13 August 2016)
MMM Presentation in Warri, Delta State | MMM Nigeria (13 August 2016)
MMM Presentation in AKURE, ONDO State | MMM Nigeria (13 August 2016)
MMM Presentation in Aba, Abia State | MMM Nigeria (13 August 2016)
MMM Presentation in Kaduna, Kaduna State | MMM Nigeria (13 August 2016)
MMM Presentation in Minna, Niger State | MMM Nigeria (13 August 2016)
MMM Presentation in Lagos,Lagos State | MMM Nigeria (13 August 2016)
MMM Presentation in Lagos, Lagos State | MMM Nigeria (13 August 2016)
MMM Presentation in Minna, Niger State | MMM Nigeria (13 August 2016)
MMM Presentation in Ibadan, Oyo State | MMM Nigeria (13 August 2016)
MMM Presentation in Iyana School, Iba LCDA. Lagos, Lagos State | MMM Nigeria (13 August 2016)
MMM Presentation in MOWE, OGUN State | MMM Nigeria (13 August 2016)
MMM Presentation in Lagos,Lagos State | MMM Nigeria (13 August 2016)
MMM Presentation in Ibadan, Oyo State | MMM Nigeria (12 August 2016)
MMM Presentation in Ibadan, Oyo State | MMM Nigeria (11 August 2016)
MMM Presentation in Ibadan, Oyo State | MMM Nigeria (9 August 2016)
MMM Presentation in AKURE, ONDO State | MMM Nigeria (8 August 2016)
MMM Presentation in Gusau, Zamfara State | MMM Nigeria (7 August 2016)
MMM Presentation in Lagos, Lagos State | MMM Nigeria (7 August 2016)
MMM Presentation in Offa, Kwara State | MMM Nigeria (6 August 2016)
MMM Presentation in Aba, Abia State | MMM Nigeria (6 August 2016)
MMM Presentation in Port-Harcourt, Rivers State | MMM Nigeria (6 August 2016)
MMM Presentation in Ogudu, Lagos State | MMM Nigeria (6 August 2016)
MMM Presentation in Minna, Niger State | MMM Nigeria (6 August 2016)
MMM Presentation in Ikeja, Lagos State | MMM Nigeria (6 August 2016)
MMM Presentation in Awka, Anambra State | MMM Nigeria (6 August 2016)
MMM Presentation in Iyana School, Iba LCDA, Lagos State | MMM Nigeria (6 August 2016)
MMM Presentation in Minna, Niger State | MMM Nigeria (6 August 2016)
MMM Presentation in Port Harcourt, Rivers State | MMM Nigeria (6 August 2016)
MMM Presentation in Aba, Abia State | MMM Nigeria (6 August 2016)
MMM Presentation in Surulere, Lagos State | MMM Nigeria (6 August 2016)
MMM Presentation inIyana School, Iba LCDA., Lagos State | MMM Nigeria (6 August 2016)
MMM Presentation in Asaba, Delta State | MMM Nigeria (6 August 2016)
MMM Presentation in Olodi Apapa, Ajegunle, Lagos State | MMM Nigeria (6 August 2016)
MMM Presentation in Nnewi, Anambra State | MMM Nigeria (6 August 2016)
MMM Presentation in Ibadan, Oyo State | MMM Nigeria (5 August 2016)
MMM Presentation in Port Harcourt, Rivers State | MMM Nigeria (5 August 2016)
MMM Presentation in Ibadan, Oyo State | MMM Nigeria (5 August 2016)
MMM Presentation in Amuwo Odofin, Lagos State | MMM Nigeria (4 August 2016)
MMM Presentation in PORTHARCOURT, RIVERS State | MMM Nigeria (31 July 2016)
MMM Presentation in Alimoso, Nigeria State | MMM Nigeria (31 July 2016)
MMM Presentation in Lagos Mainland, Lagos State | MMM Nigeria (30 July 2016)
MMM Presentation in Lagos Mainland, Lagos State | MMM Nigeria (30 July 2016)
MMM Presentation in IFAKO-AGEGE,LAGOS, LAGOS State | MMM Nigeria (30 July 2016)
MMM Presentation in Abeokuta, Ogun State | MMM Nigeria (30 July 2016)
MMM Presentation in Iyana School, Iba LCDA. Lagos, Lagos State | MMM Nigeria (30 July 2016)
MMM Presentation in Lagos, Lagos State | MMM Nigeria (27 July 2016)
MMM Presentation in Lagos,Lagos State | MMM Nigeria (23 July 2016)
MMM Presentation in Owo, Ondo State | MMM Nigeria (23 July 2016)
MMM Presentation in Bungudu, Zamfara State | MMM Nigeria (13 July 2016)
MMM Presentation in Bungudu, Zamfara State | MMM Nigeria (13 July 2016)
MMM Presentation in Ikare Akoko, Ondo State | MMM Nigeria (9 July 2016)
MMM Presentation in Ado-Ekiti, Ekiti State | MMM Nigeria (25 June 2016)